SoftElegance's employee received certificate in Big Data area from the leading U.S. University
SoftElegance's employee Serhii K. received the certificate about successful graduating online course "Data Visualization" from University of Illinois, on August 24, 2015.
The course is about to learn to present data to an observer in a way that yields insight and understanding. It introduces graphics programming, focusing primarily on two-dimensional vector graphics and the programming platforms for graphics. This infrastructure includes lessons on the human side of visualization, human perception and cognition to gain a better understanding of the target of the data visualization.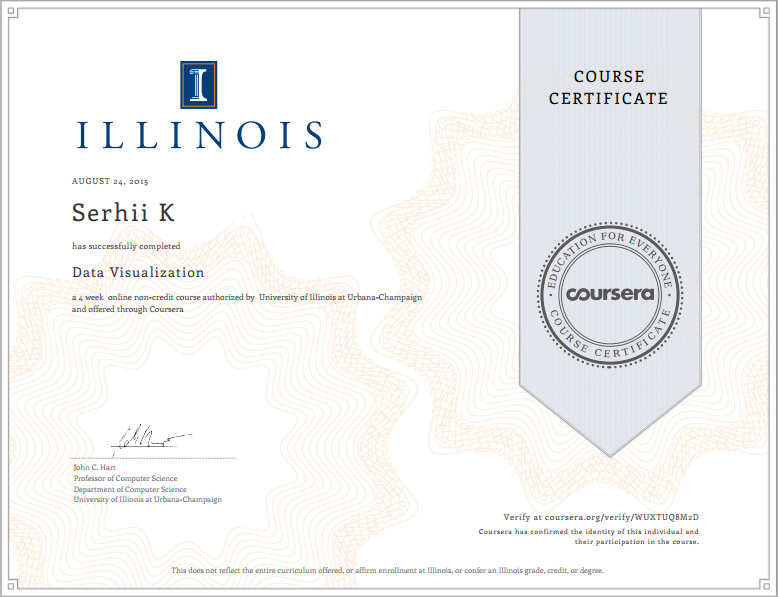 The event itself is general – studying well and gets certificates after successful finishing the courses. It's a normal situation. But Serhii tells us about the additional feature of such studying – getting additional knowledge in Big Data industry and learning English.
Continue reading "SoftElegance's employee received a certificate "Data Visualization" from University of Illinois"