It is a honor to join Control System Integrators Association, global, not-for-profit, trade association for control system integration companies. We are very happy to get CSIA membership!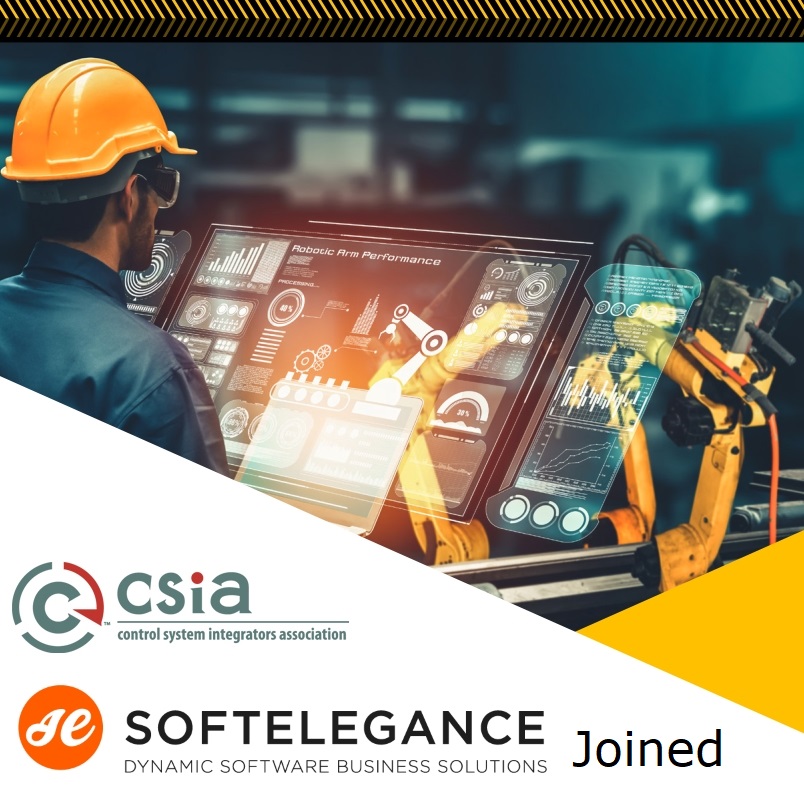 For SoftElegance the most valuable is an access to the member-only documents and materials from the USA and globe. We are looking forward to implement best practices into our software products and processes. Also, we highly appreciate networking and exchange opportunities.
It is necessary to thanks to APPAU ‒ the Association of Industrial Automation of Ukraine that did a great job, it was granted complimentary memberships to its members at CSIA. "The best engineering companies and system integrators are ready to work with their counterparts around the world".
SoftElegance's profile at CSIA's service csiaexchange.com.
About CSIA
The Control System Integrators Association (CSIA) seeks to advance business practices of control system integration. CSIA helps members improve their business skills, provides a forum to share industry expertise and promotes best practices for business management.
Member companies that become CSIA Certified have demonstrated the highest level of professionalism and excellence.
Founded in 1994, CSIA is a not-for-profit, global trade association for control system integration companies. CSIA has more than 500 member firms in 35 countries and continues to grow. CSIA's mission is to advance the industry of control system integration. The Exchange is CSIA's initiative to help potential clients better understand system integration and how it can increase their company's efficiency and revenues.
About SoftElegance
Founded in 1993, SoftElegance is a custom software development company that has been providing reliable services for implementation of SaaS systems, sophisticated business solutions, engineering applications, and business processes automation software. A variety of companies, ranging from dynamic small and medium to Fortune 500, across oil and gas, drilling, engineering, and manufacturing industries, use SoftElegance's software development outsourcing services. With clients from the U.S. and the E.U., offices in London, Houston, and development centers in Eastern Europe, SoftElegance assists customers in delivering innovative software solutions on a global scale.