Server Manager — new GUI for Windows Server 8
Windows 8 Server will have the radical different user interface from all previous versions of Windows. Windows Server administration center will be PowerShell driven and Windows GUI will be available if desired.
Here, at SoftElegance we are always in-touch with the latest technology's news and innovations, we are up-to-date with new Microsoft releases and features.

Representing the first look (with the screens) to Server Manager shell, pre-beta release of Windows 8 Server developer edition.
Based on NetworkWorld's "Windows Server 8 First Looks". Microsoft's proposed Server Manager for Windows 8 Server Editions helps explain a lot proposes in Windows Server 8.
Server Manager
Server Manager combines formerly separate administrative utilities.
Roles and services are combined with graphing (performance), and the Best Practices Analyzer, which fits server instances against best practices and policies models. Systems Manager-like view of servers, along with events and services.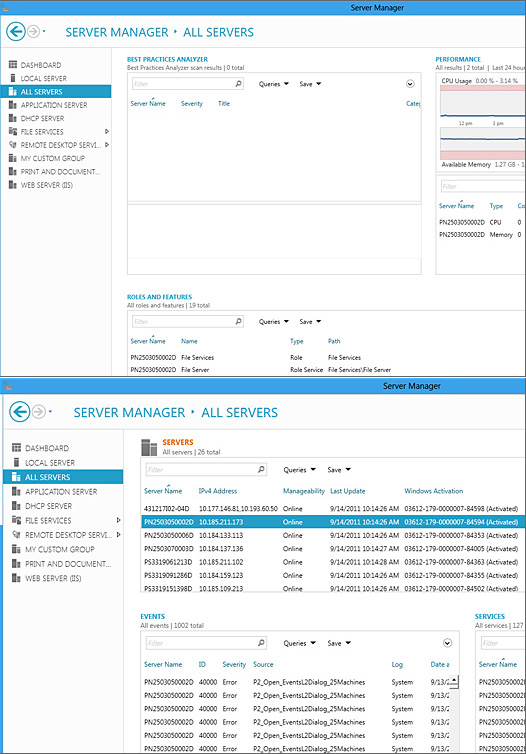 Grouping Services across instances and drill-down.
For administrators of larger systems, Service Manager can put a lot of information on a single screen to drill down. Services can be grouped among like-type server instances for rapid examination, or group control — shutting down, turning on, or modifying services among groups.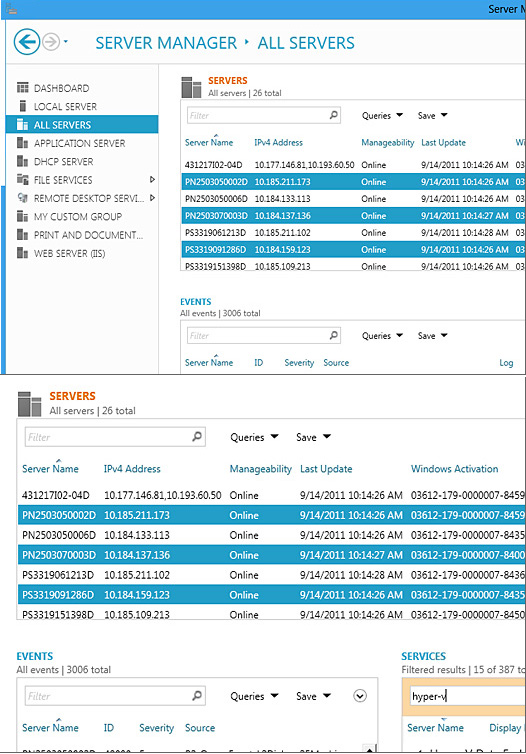 Dashboard
Windows 8 Server Manager is full with alarms, if desired, and allows fast drill down to problem triggers. Also dashboard allows to group servers and instances in any desirable way, such as by location, task, purpose, infrastructure deployment, or whatever is logical for the site.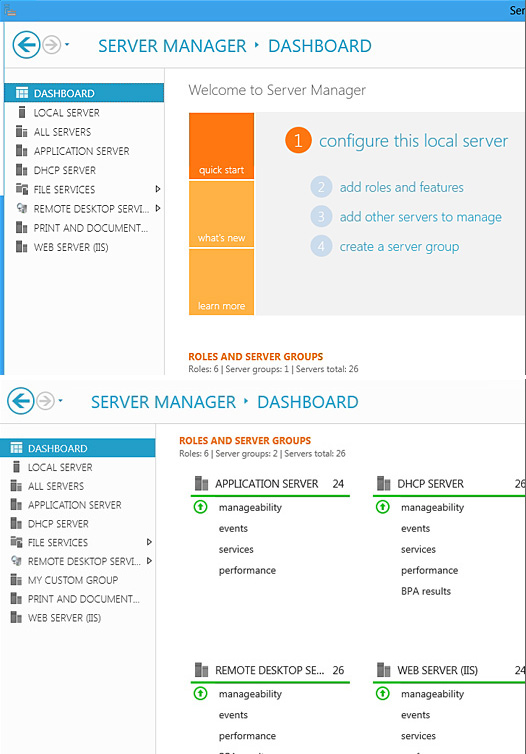 Note: Windows 8 Server looks like with Cloud-based style
We will keep you in-touch with the latest news from Windows Server 8. Please stay in touch.