SoftElegance participated as an exhibitor at SPE ATCE 2015, Houston, TX
The Annual Technical Conference and Exhibition is the flagship event of the Society of Petroleum Engineers, takes place 28-30 September 2015 in Houston, TX. This premier event in oil and gas exploration and production covers the upstream aspects of conventional and unconventional resources from across the globe.
SoftElegance, company that specializes in a custom software development for oil and gas companies, participated with the booth and presented its expertise in sophisticated software solutions development, custom business processes automation software development, and SaaS systems development.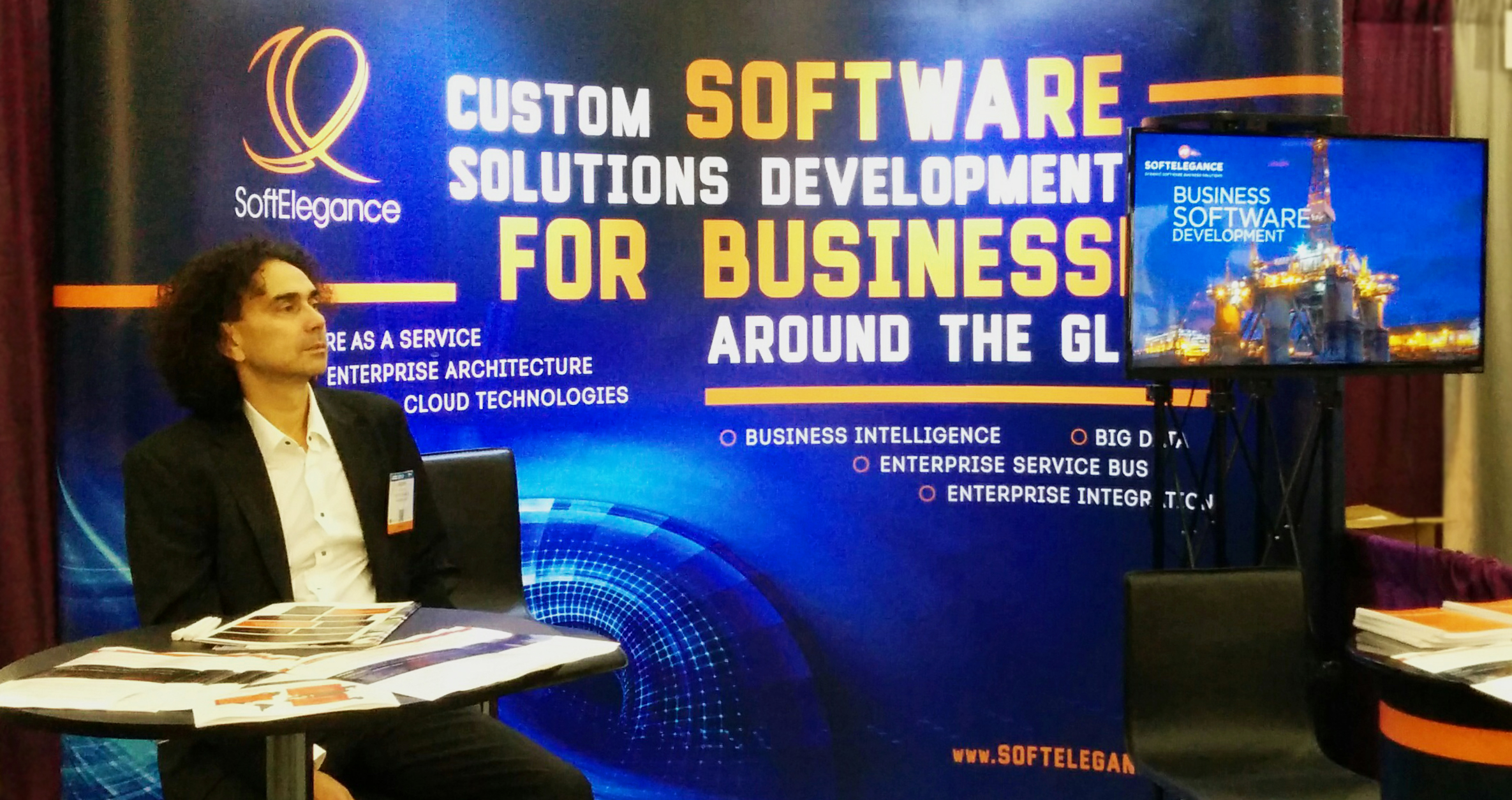 SoftElegance's booth at SPE Annual Technical Conference and Exhibition in Houston, September 2015
Continue reading "Report from the SPE Annual Technical Conference and Exhibition in Houston"